Dates: Apr 12-16, 2023
Location: Essex Woods Meeting and Retreat Center in Essex, Mass. (USA)

With pleasure, the Massachusetts Society for Bioenergetic Analysis announces our spring advanced workshop featuring Len Carlino, Ph.D., CBT, IIBA International Trainer. This may be one of the last opportunities to experience Len's exquisite work. Len combines the strong hands-on style of Dr Alexander Lowen, with his own unique, keen intuition, and heart-felt presence. The workshop will be open to Bioenergetic trainees, CBTs, and experienced students. It will take place at the beautiful Essex Woods Meeting and Retreat Center in Essex, Mass. Morning bioenergetic exercise classes, in-depth group work, dance, and evening activities are all included. 
Fee includes 4 nights lodging in a double or single room (most have shared baths), 12 meals, and all conference fees and events. Conference center includes beautiful grounds with trails, a short walk to the ocean, a hot tub, sauna, and fire circle.
The Essex Woods Meeting and Retreat Center is about 1 hour north of Boston. It is accessible by public transportation via the MSBA commuter rail Rockport line to West Gloucester station. Then a 10 minute taxi ride to the center. Or, taxi or App ride (Lyft or Uber) from Boston's Logan Airport or the train station. https://essexwoods.com
Note: We cannot guarantee you will have a session with Len during the workshop. He will work with as many participants as time allows and lead partner exercises.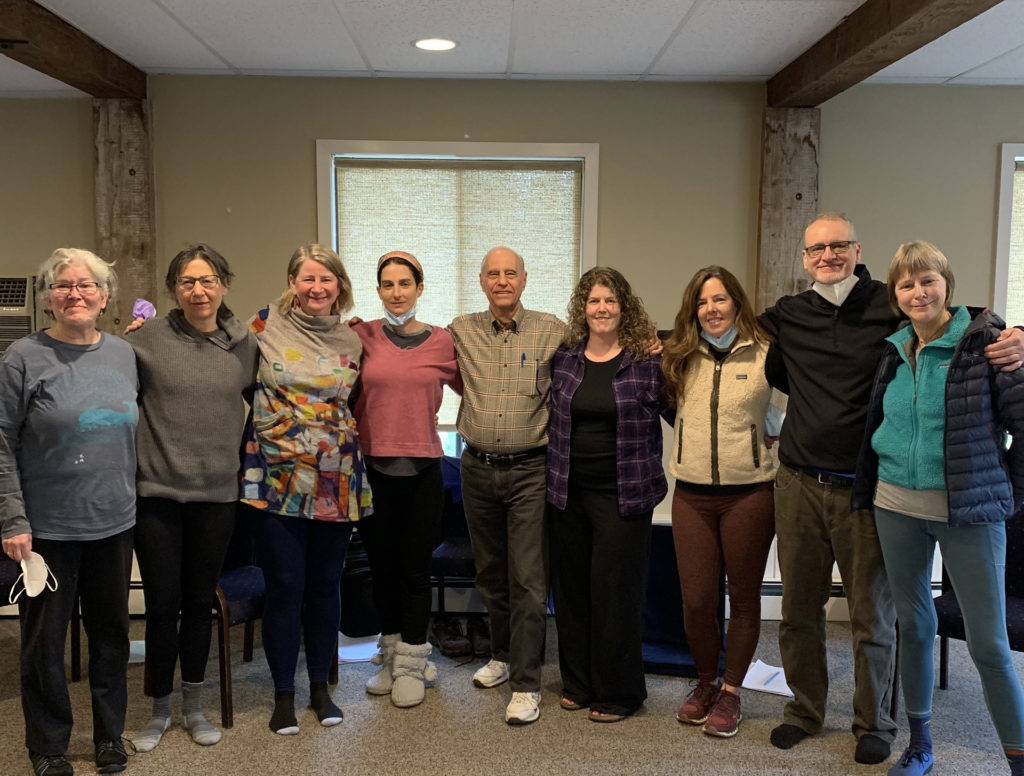 The fees are as follows:
Early registration – before March 12, 2023:
Double room: $1175
Single room: $1375
Regular registration – after March 12, 2023:
Double room: $1275
Single room: $1475
Register:
TOTAL DUE: $
Payment Options: After submitting your registration, please pay the calculated total listed above using one of these methods. Payment by check is preferred to avoid Paypal fees.
1. Write your check to: MSBA and send to: MSBA, PO Box 79026, Belmont MA 02479
2. Click here for PayPal (please only use PayPal if absolutely necessary)
For questions, contact us here:
Email: [email protected]
Phone number: 978-384-0785